Originally Published: Apr 08, 2016
A quick and easy snack to help energize you for any occasion with endless possibilities to customize to your taste.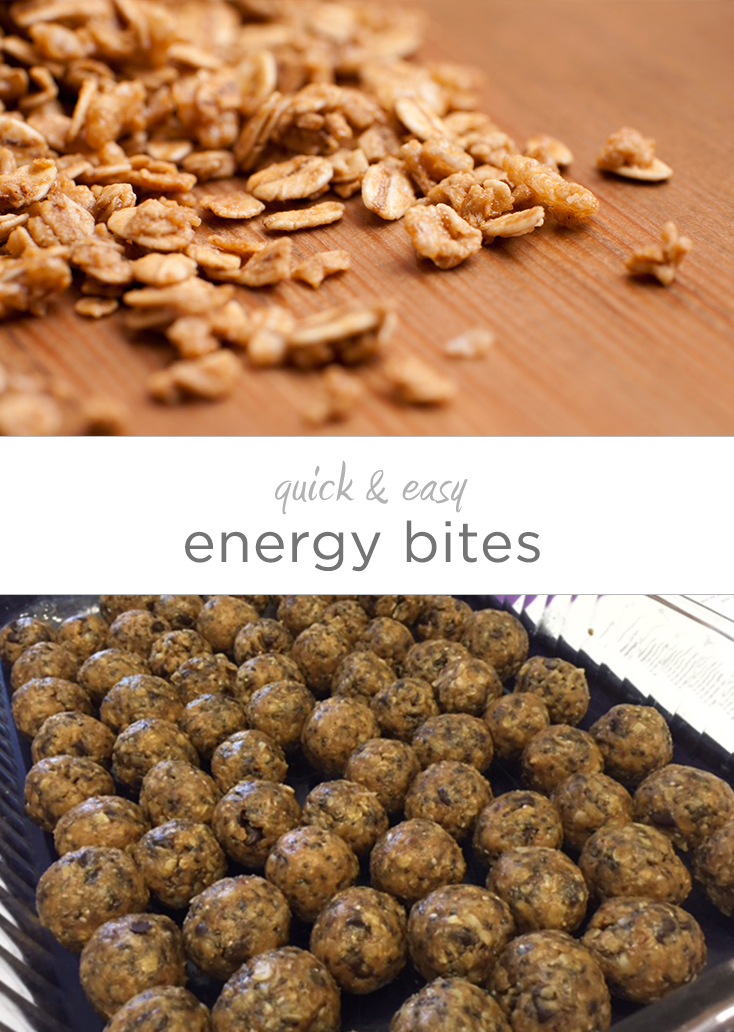 1 cup Quick Oats

1 cup natural peanut butter

½ cup honey

¼ cup coconut flakes

¼ cup ground flax seeds

¼ cup wheat germ

¼ cup chia seeds

½ cup mini chocolate chips

2 tsp vanilla
Thoroughly mix every into a bowl and place in the refrigerator for half an hour. After mixture is chilled, roll into balls. If stored in an airtight container in refrigeration, bites can last up to 1 week.
Allergy substitutions and alterations:
Peanut Butter: any nut or seed butter
Honey: agave or maltitol syrup
Coconut: can leave out or substitute with any type of crushed cereal, whole wheat flour, granola, cocoa powder, or anything that you find delicious.
For people with celiac disease or gluten intolerances, be sure to buy certified gluten free oats

If you are having trouble finding ground flax seeds, whole seeds can be grounded in a coffee grinder or high powered blender.

Chocolate chips can be substituted for carobs, different flavored chips, crushed nuts/seeds or any dried fruit desired.
Per full batch: 3516 calories, 356 g carbohydrates, 87 g protein, 193 g fat (55 g sat, 74 g mono, 48 g poly), 53 g fiber
Per serving (2 bites): 140 calories, 14.2 carbohydrates, 3.5 g protein, 7.7 g fat (2.2 g sat, 3 g mono, 1.9 g poly), 2.1 g fiber
Energy Bites Recipe by Ralanta Thomas